| | |
| --- | --- |
| We found 1 to 5 (of 5 records) | |

Umm Suqeim 1 Residential Villa
ID: #VI1922
Umm Suqeim 1
Room
AED 48,000 Yearly

Twar 1 Residential Apartment
ID: #AP2141
Twar 1
Room
AED 2,500 Monthly

Dubai Marina Residential Apartment
ID: #AP2262
Dubai Marina
Room
AED 25,000 Monthly

International City Residential Apartment
ID: #AP1828
International City
Room
AED 3,500 Monthly

Sky Court Residential Apartment
ID: #AP2261
Sky Court
Room
AED 5,500 Monthly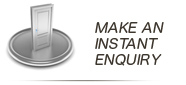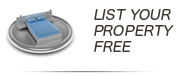 Furnished apartments and villas available on yearly and monthly terms. We also offer monthly rental payment plans for the best rental accommodations in the area. No matter what your needs or budget is we have just the perfect rental options for you.

We offer a wide range of apartments and various other rental properties located in close proximity to the malls and the fabulous beaches. Each of these units has been selected to provide the best aspects of modern day living in Dubai. Whether you are looking for budget accommodations or you want to spring for a luxury hotel apartment, you will definitely want to check out our extensive listings of prime locations. With some of the most competitive rates to be found in the region, out selection of furnished apartments, villas, inns and resort apartments could be just what you need to ensure a pleasant stay in Dubai.
Rental Apartment and Room on Monthly Payment Basis in Dubai