One of the largest real estate firms in Dubai, Conqueror offers a variety of furnished apartments and villas available for rent.
If you are looking for a place to stay on a monthly basis, the Conqueror website will definitely have something for you. Offering a variety of affordably priced apartments, homes or other rental properties, Conqueror provides detailed information on the various properties available. Here you can check out the amenities, payment options, and photos of the place you are considering, and even take a 360º virtual tour! Dubai Furnished Rentals currently offers one of the most comprehensive apartment listings in Dubai.
If you would prefer to stay in a hotel, you should definitely get in touch with us. For stays lasting anywhere from a few days to several weeks, we have just what you are looking for in luxury accommodations at a budget price. Contact us now and get detailed information and an updated price list on weekly and daily rates.
Whether you are looking for a budget apartment or more luxurious accommodations, we have a wide range of options available to you. We host en extensive database with hundreds of furnished residential accommodation in the city, so you can find the one that best fits your budget. Among the prime spots where we have monthly rental listings are: Dubai Marina, The Greens, Jumeirah Lake Towers, Jumeriah Beach Residence, Springs, Burj Dubai, The Lakes, Jumeriah Beach Road, Al Barsha and Umm Suqeim.
Easy Payment Plan Dubai | Room, House, Studio Flat and Multi-bedroom
We offer quality rental options in some of the most important areas in Dubai, many of which are available at monthly terms. No matter what your budget may be, we offer a variety of high- quality accommodations suitable for your needs. Please check out our listings and let us know if you have any specific requirements with regard to location..
Looking to visit Dubai for a few days or plan to stay even longer? Then you should definitely check out our listings. Comprised of a wide range of furnished residential options, our listings offer some of the best rental opportunities in the city.
| | | | | | | |
| | |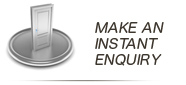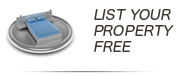 Furnished apartments and villas available on yearly and monthly terms. We also offer monthly rental payment plans for the best rental accommodations in the area. No matter what your needs or budget is we have just the perfect rental options for you.

We offer a wide range of apartments and various other rental properties located in close proximity to the malls and the fabulous beaches. Each of these units has been selected to provide the best aspects of modern day living in Dubai. Whether you are looking for budget accommodations or you want to spring for a luxury hotel apartment, you will definitely want to check out our extensive listings of prime locations. With some of the most competitive rates to be found in the region, out selection of furnished apartments, villas, inns and resort apartments could be just what you need to ensure a pleasant stay in Dubai.
Rental Apartment and Room on Monthly Payment Basis in Dubai