Discovery Gardens, Discovery Gardens is a sprawling development covering a vast 420,000 square meter area. Comprised of several themed communities with enchanting garden-based designs, the development is marked by apartments and condos of various styles and sizes. Among the charming garden themes in the community are the Mediterranean, Zen, Contemporary, Cactus, Mogul and Mesoamerican gardens, each of which bears its own unique style and feel. All throughout, meticulously landscaped lawns, lush greenery and enchanting desert blooms serve as a gorgeous backdrop to one of the most captivating residential communities in the world.
Discovery Gardens is ideally situated at the heart of the new Dubai. Here you will find a variety of retail establishments that offer everything from basic necessities to exclusive brands in what is the largest themed mall in the world, The Gardens Shopping Mall.
The developers of Discovery Gardens emphasize the integral role that leisure activities have on the ideal lifestyle, which is why the community offers far more than just ideal living accommodations. The community has been developed around lush environments ideally suited for rest and relaxation, and over a third of the area has been earmarked for landscaping. At Discovery Gardens, the outdoors are just as inviting as the luxury accommodations, and there is plenty to enjoy outside. With facilities ranging from swimming pools to tennis, basketball and volleyball courts, gymnasiums, a football field, cycling trails and jogging paths, everything you could possibly want in the Great Outdoors can be found here. To accommodate the parking needs of the residents, the community also offers plenty of underground parking spaces.
Right across the way from Discovery Gardens, Ibn Battuta Mall offers even more leisure and entertainment options. The mall boasts of more than 250 retail outlets, plus the largest cinema complex in the region. With more less than 21 screens and even an IMAX theater, this facility covers all your entertainment needs and then some. Also on hand is the immense Geant supermarket, and over 30 dining establishments and food outlets. To work off all those pounds, you will definitely appreciate the one of-the-kind Fitness First Gym, which is the most advanced and most fully-equipped in the region.
Discovery Gardens Apartment
ID: #AP2330
Meditterranean
1 BR.
AED 5000 Monthly

Discovery Gardens Apartment
ID: #AP2324
Meditteranean cluster
1 BR.
AED 6000 Monthly

Discovery Gardens Apartment
ID: #AP2010
38
1 BR.
AED 65000 Yearly

Discovery Gardens Apartment
ID: #AP2003
Mediterranean Building 71
1 BR.
AED 60000 Yearly

Discovery Gardens Apartment
ID: #AP1965
258
1 BR.
AED 75000 Yearly

Discovery Gardens Apartment
ID: #AP1842
Building 53
1 BR.
AED 73000 Yearly

Discovery Gardens Apartment
ID: #AP1797
Building 59
Studio Apt.
AED na Weekly

Discovery Gardens Apartment
ID: #AP1795
Building 100
1 BR.
AED 6300 Monthly

Discovery Gardens Apartment
ID: #AP1794
Building 100
Studio Apt.
AED 5000 Monthly

Discovery Gardens Apartment
ID: #AP1793
Building 100
Studio Apt.
AED 5000 Monthly

Discovery Gardens Apartment
ID: #AP1595
Mediterranean - Bld 75
1 BR.
AED 300 Daily
The Gardens is one of the most innovative residential developments in the UAE, The Gardens covers more than 220 hectares. The first phase of development gave rise to 129 buildings with nearly 4,000 apartments with one, two or three bedrooms, and 208 picturesque villas with three to four bedrooms. Firmly focused on providing convenience and functionality, the developers have designed the area to accommodate a variety of leisure and entertainment facilities such as football fields, tennis courts, swimming pools, and basketball and volleyball courts, all set against a lush garden backdrop. The Gardens also offers around-the-clock maintenance services as well as security patrols. In order to provide access to the basic necessities and entertainment options, there is also a nearby shopping mall that contains a hypermarket, several food courts, movie theaters, retail stores, and more than 1,500 studio and one-bedroom apartments.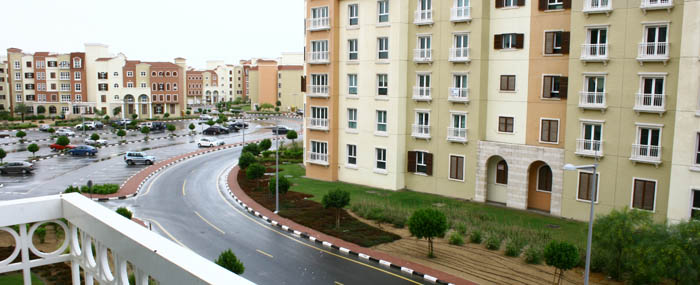 Discovery Gardens Location

Discovery Gardens is ideally situated in between Sheik Zayed and Emirates Roads, in close proximity to the city center. The area is only a five-minute drive from the Gardens Shopping center, which provides easy access to a variety of retails outlets, clothing stores, supermarkets, salons, laundry services, and basically any service you can think of.