Studio Apt. in Jumeirah Lake Towers, Saba 3

| | | | | | | | |
| --- | --- | --- | --- | --- | --- | --- | --- |
| | Vacant | | Occupied | | Reserved | | Special Offer |

Highlights
Reference #
AP2071
Property Name
Saba 3
Country
United Arab Emirates
State
Dubai
Community
Jumeirah Lake Towers
Approx. size
457 Sq Ft.
Unit Type
Apartment
Unit View
Partial Lake View
Bedroom
Studio Apt.
Note: 12 cheques required.
payment

plan

Rental

AED 50,000 Yearly


more detail

Can be rented for 4 to 6 months but it should be a single cheque. Facilities: fully furnished, gym, pool, covered car park min rent is 6 months Expected rent: 47,000 for 1 cheque, 48,000 for 2 cheques Two Metro Stations (Jumeirah Lake Towers and Dubai Marina stations) within 5 minutes walking distance from the building. 1 cheque is 47,000 AED yearly


Security Deposit




1 Month Rental (Variable)

FACILITY

Swimming Pool , Car Parking , Gym

Disclaimer
DubaiFurnishedRentals does not warrant the accuracy, adequacy, or completeness of the information presented herein and expressly disclaims liability for any errors or omissions therein. The information presented herein may include data supplied to DubaiFurnishedRentals by third parties. Such data may be amended or changed at any time by third parties without notice toDubaiFurnishedRentals. Accordingly, no warranties of any kind, express or statutory are given in respect of the information.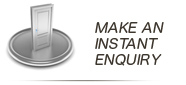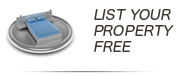 Furnished apartments and villas available on yearly and monthly terms. We also offer monthly rental payment plans for the best rental accommodations in the area. No matter what your needs or budget is we have just the perfect rental options for you.

We offer a wide range of apartments and various other rental properties located in close proximity to the malls and the fabulous beaches. Each of these units has been selected to provide the best aspects of modern day living in Dubai. Whether you are looking for budget accommodations or you want to spring for a luxury hotel apartment, you will definitely want to check out our extensive listings of prime locations. With some of the most competitive rates to be found in the region, out selection of furnished apartments, villas, inns and resort apartments could be just what you need to ensure a pleasant stay in Dubai.
Rental Apartment and Room on Monthly Payment Basis in Dubai