About Conqueror Dubai Real Estate Broker

Conqueror Real Estate is the Dubai Branch of Target Group, Syria. We specialize in short and long term fully furnished accommodation throughout Dubai.
We provide a reliable service in which we find the most suitable furnished room, studio, apartment or villa. We cut out the hassle of viewing many unsuitable properties and show you only what you really want! At Conqueror Real Estate, honesty, integrity, and a firm commitment to meeting our client's needs and promoting their best interests comes first and foremost. Our team of experts are of multi-cultural origin and as such, are able to converse in many different languages. Contact us today at [email protected] to be part of Dubai, the most happening city in the world.

View Conqueror Dubai Marina in a larger map
All rights reserved by Dubai Furnished Rentals | Design by:


All rights reserved by Conqueror Real Estate Broker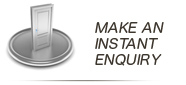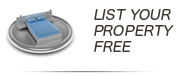 Furnished apartments and villas available on yearly and monthly terms. We also offer monthly rental payment plans for the best rental accommodations in the area. No matter what your needs or budget is we have just the perfect rental options for you.

We offer a wide range of apartments and various other rental properties located in close proximity to the malls and the fabulous beaches. Each of these units has been selected to provide the best aspects of modern day living in Dubai. Whether you are looking for budget accommodations or you want to spring for a luxury hotel apartment, you will definitely want to check out our extensive listings of prime locations. With some of the most competitive rates to be found in the region, out selection of furnished apartments, villas, inns and resort apartments could be just what you need to ensure a pleasant stay in Dubai.
Rental Apartment and Room on Monthly Payment Basis in Dubai